Jude Law's Baby Mama -- Got Hooters?!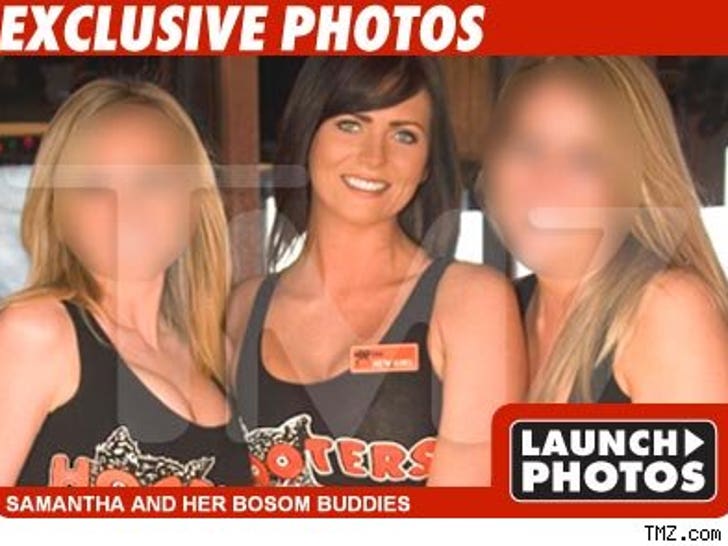 TMZ presents ... The Difference Between You and Jude Law
You -- wish you could take home a Hooters girl.
Jude Law -- did take home a Hooters girl!
Just last year, before the whole "carrying the child of a world-wide superstar" thing, a pre-Law Samantha Burke was slangin' chicken bones at a Pensacola Beach, Florida Hooters.
Hooters -- the official launching pad to your 15-minutes of fame.