Chris Brown Can't Escape Rihanna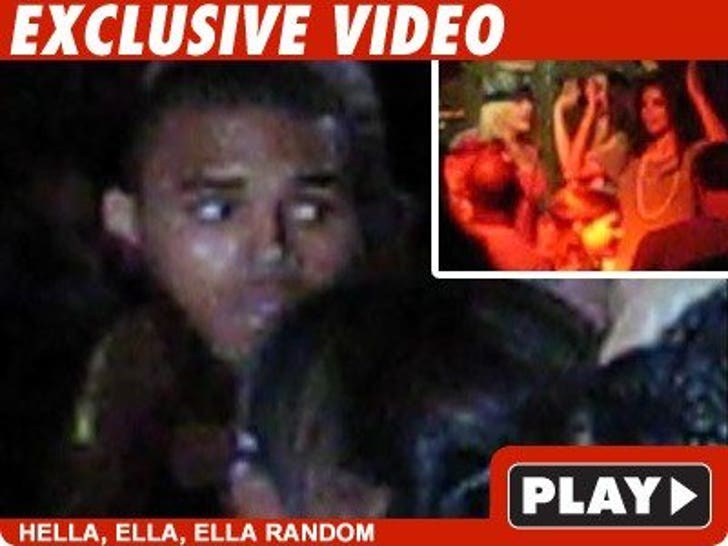 A crime against Rihanna was committed during karaoke at the Saddle Ranch last night -- some wannabes absolutely butchered one of her songs -- and this time, Chris Brown was a witness.
Though a group of girls totally assaulted RiRi's song "Umbrella," Brown appeared unfazed and continued talking with a group of chicks at the Sunset Strip bar.
We apologize in advance to your ear drums.