Former 'Gladiator' -- Carano Will Crush Opponent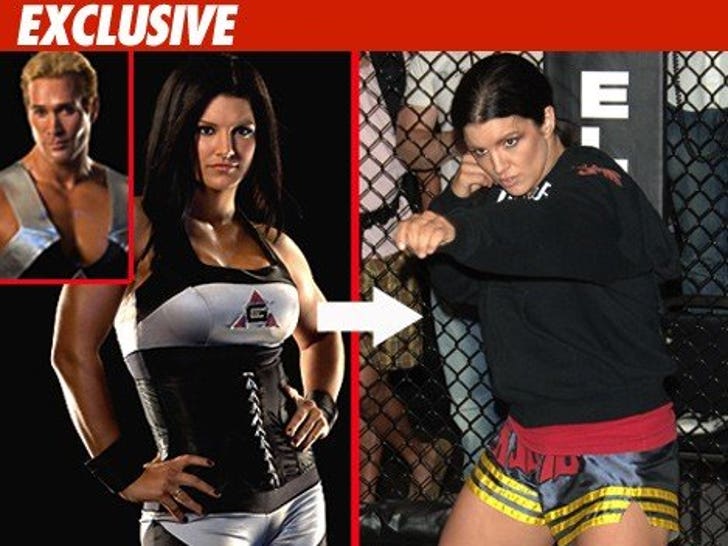 Titan from "American Gladiators" is betting big that MMA Fighter/Maxim hottie Gina Carano is gonna win her fight Saturday night -- and he should know ... Gina used to be a "Gladiator" with him. 'Memba Crush?
Titan told us he's so confident Gina -- who's the underdog -- will "kill" Cristiane "Cyborg" Santos for the women's Mixed Martial Arts championship belt that he's gonna bet "500 bucks" on her ... which means he'll get a $850 payout if she reigns supreme.