'Biggest Loser' Wedding -- Let Them Eat Cake
'Biggest Loser' Wedding
Let Them Eat Cake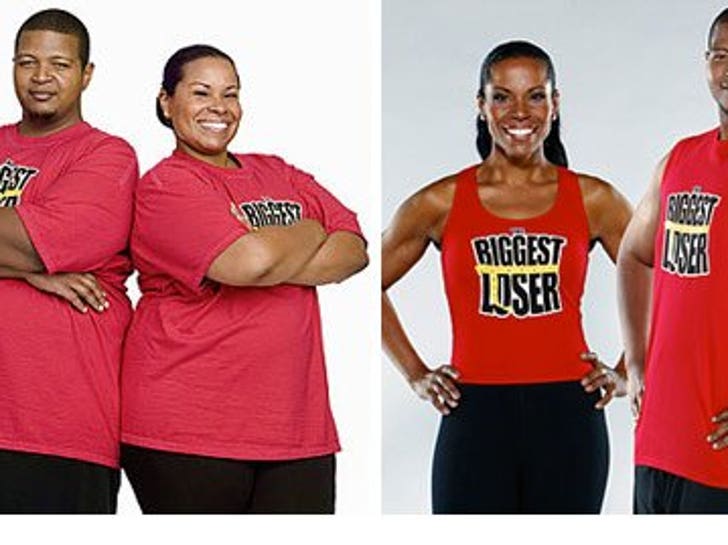 They lost a combined 264 pounds since being on "The Biggest Loser" -- but this weekend, Nicole Brewer and Damien Gurganious decided their wedding was the perfect chance to let their diet slide a little bit!
TMZ got a copy of the menu for their big day in Long Island this past Sunday, where they did a pretty good job of serving healthy low-fat meals -- with the exception of the super-delicious cake! Not that we blame them one bit...

Appetizers: miniature meat rolls, spring rolls and crab cakes

Entrees: fish, sauteed chicken and grilled beef
Cake: sweet potato-praline/vanilla, Bourbon-butterscotch layered cake filled with bourbon infused candied sweet potato and hazelnut buttercream
Sidenote: Jillian Michaels did not jump out of the cake and force everyone who had a piece to run up a mountainside until they puked.