Jackson Doc Staffer Ordered to Retrieve Boxes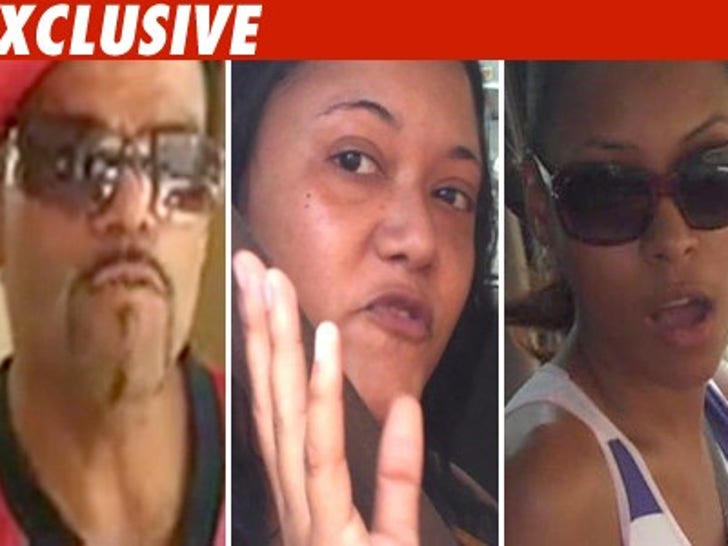 An uncle of the two sisters who worked at Dr. Conrad Murray's medical practice in Houston says the day Michael Jackson died, one of the women got a call from either Dr. Murray or someone who worked for him to go and pick up boxes at Dr. Murray's storage facility ... and she got the call more than 5 hours before Dr. Murray called 911.
Joseph Middleton tells TMZ the morning of June 25, one of his nieces, LaQuisha Middleton, had just arrived at Dr. Murray's medical practice where she worked when she received a call to go to the storage facility. Joseph does not know who called LaQuisha, but based on his conversations with her, he says the call came either from Dr. Murray or someone who works for Dr. Murray. He also says she went with another woman who was not LaQuanda Price, LaQuisha's sister.
The manager of the storage facility tells us two women, whom she believed at the time to be Laquisha and LaQuanda, arrived at 9:22 AM (Houston time) and picked up 3-5 boxes, as well as other items.
Joseph says LaQuanda told him LaQuisha picked up a chair and boxes, although when we interviewed LaQuanda in Houston, she only remembers a box -- she says a box containing dirty needles that LaQuisha inexplicably brought back to the office. In the same interview, LaQuisha only admitted picking up a chair.
Joseph told us LaQuisha got the call at around 9 AM Houston time. That is 7 AM Los Angeles time, more than 5 hours before Dr. Murray called 911.
As we first reported, it took multiple bottles of Propofol to keep Michael Jackson asleep through a single night. Law enforcement sources tell us they believe -- though cannot prove yet -- that Propofol bottles may have been stored at one or more locations under the control of Dr. Murray and FedExed to L.A.
Law enforcement has a suspicion Dr. Murray walked out of the room for a period of time after administering the Propofol, possibly fell asleep, and when he returned Jackson had stopped breathing. Cops think Dr. Murray then may have spent hours "cleaning up" the situation before calling 911.