Real OC Housewife -- Pay Up or Get Out!
Real OC Housewife
Pay Up or Get Out!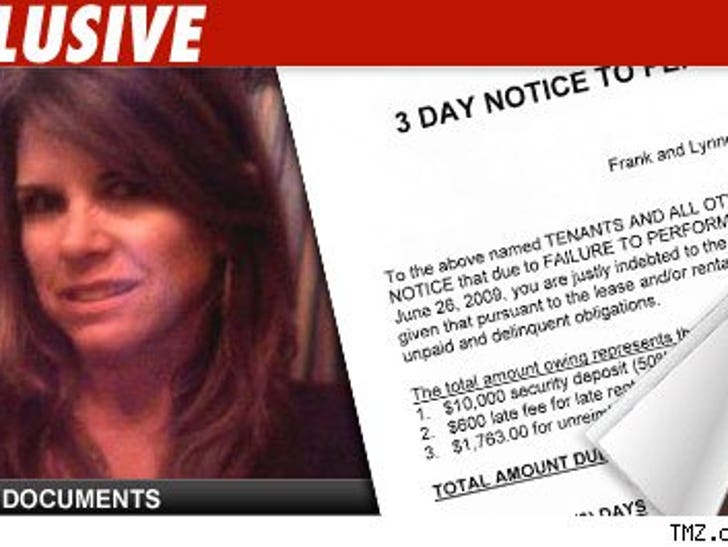 TMZ has learned Lynne Curtin from "Real Housewives of Orange County" could be evicted from her home -- if she doesn't come up with more than $12,000 in the next three days.
Just minutes ago, Curtin and her husband received a 3-day eviction notice from the owner of the Laguna Beach house where they live. Yes -- they're renters.
According to the notice, the couple owes the home owner a $10,000 security deposit, $600 late fee and $1,763 in other expenses. The homeowner also claims the Curtins have been delinquent on their utilities -- which have now been shut off.
And it gets worse -- the Curtin's real estate agent claims the reality star and her husband never forked over $2,500 in commission for getting them into the house back in June.
The best part -- Bravo cameras happened to be rolling when the eviction notice was served ... wonder if they'll exploit that storyline on the show?