Anna Nicole's People -- She's No $25 Escort!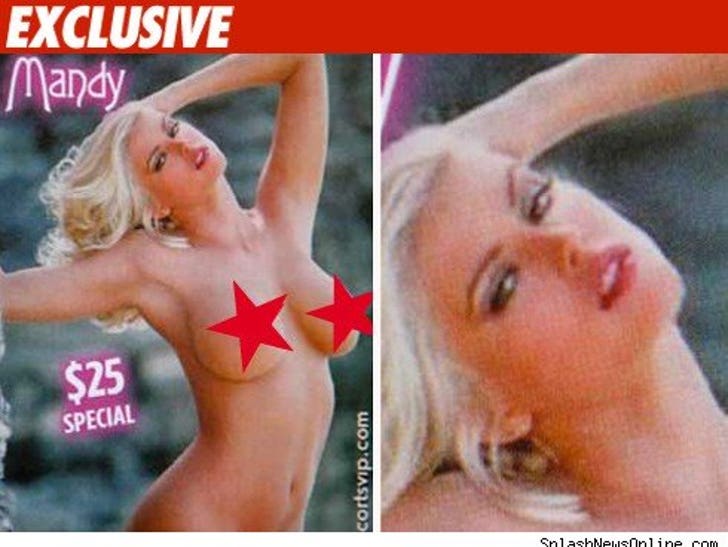 She died in 2007 -- but suddenly it appears Anna Nicole Smith is available to hire as a $25 hooker ... and the people who run Anna's estate are pissed!!!!
Some Las Vegas escort service is handing out flyers advertising a $25 romp next to a photo of a woman named Mandy -- problem is, Mandy is really Anna ... and unless we're unaware of some crazy reanimation thing -- the escort service is totally breaking the law.
Obviously, Anna's people are furious -- Ron Rale, the lawyer for her estate tells us, "Nobody is authorized to use Anna Nicole's image, name or likeness without the appropriate consent from her estate. We will immediately look into this."
And Larry Birkhead ain't too happy either, telling us, "This is highly inappropriate. This is going to be the most expensive trick this company has ever tried to pull. It's definitely going to be worth more than $25 when it's all said and done. It's disrespectful."