Minor Problem in 'Housewife' Eviction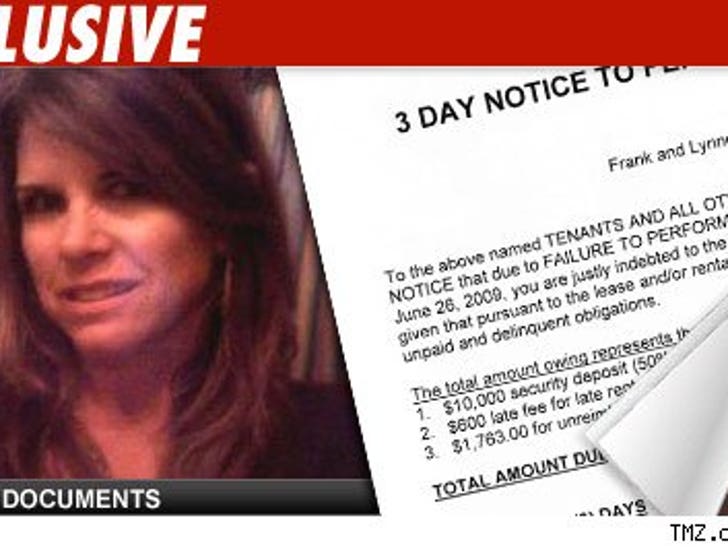 Her three days are up -- but the "Real Housewife" who was facing eviction from her Orange County home isn't going anywhere fast ... and she has her underage daughter to thank!
TMZ has learned Lynne Curtin and her husband are claiming the 3-day notice they got from their landlord to either pay up or get out isn't valid -- because the legal doc was served on their daughter -- a minor.
As TMZ first reported, the Curtins -- who rent the home they live in on the show -- allegedly owe their landlord more than $12,000 in rent and other expenses.
Now, the Curtins have lawyered up ... contesting the eviction ... but we're told the landlord will re-serve the papers on an adult this time.
Looks like it's only a matter of time before Lynne has to get real ... or get out.