Murder Fugitive May Have Partied on the Run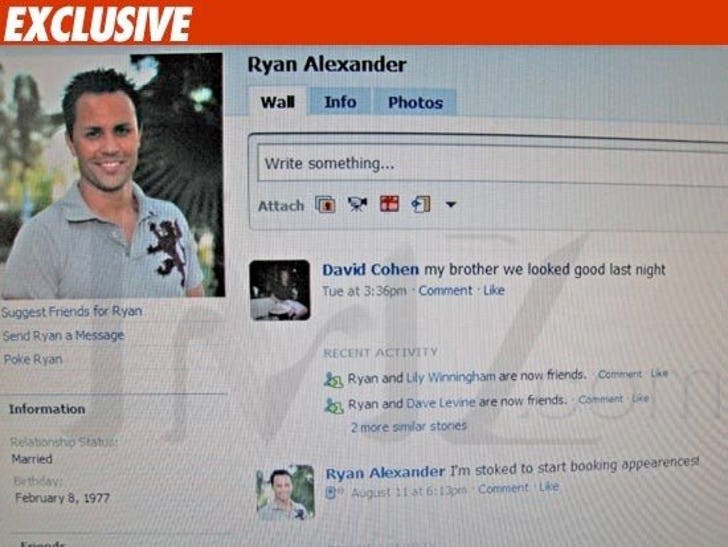 It looks like accused wife murderer Ryan Jenkins may have hit the town with a buddy while authorities were on the hunt for him.
TMZ has obtained a screen shot of Jenkins' private Facebook profile. The name on the account is Ryan Alexander -- Alexander is Ryan's middle name. We're told he closed his old account, under the name Ryan Jenkins, and opened the new one several weeks ago.
On August 18 at 3:36 PM, three days after Jenkins' wife, Jasmine Fiore, was discovered mutilated in a suitcase and thrown in a dumpster, one of Jenkins' friends -- David Cohen -- posted on his wall: "my brother we looked good last night."
So the question -- was Cohen with Jenkins on the August 17? We got a tip -- that we have not confirmed -- that David Cohen is the screen name of someone who appeared with Jenkins on "Megan Wants a Millionaire." That week's episode, however, aired on August 16 and it appears Cohen is referring to August 17.
Cops believe Jenkins escaped to Canada on Wednesday August 19.