Michael Jackson's Kids Could Turn Preppy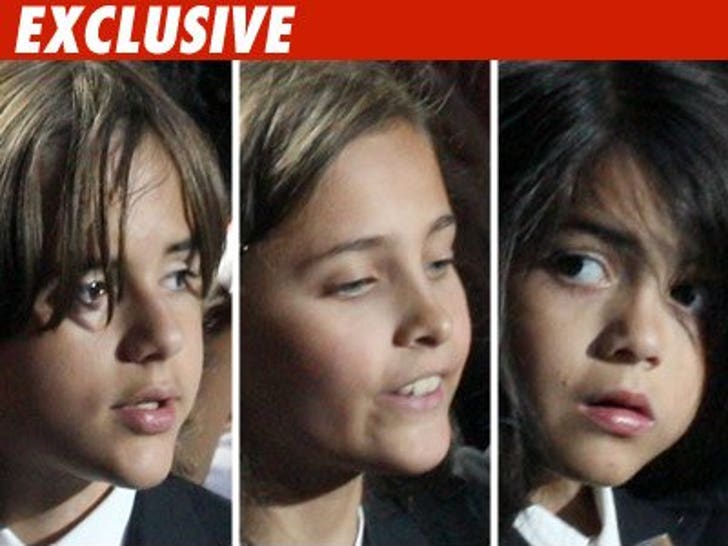 The home schoolin' days may be over for MJ's kids -- we've learned Katherine Jackson is "seriously considering" sending the golden children to one of the most elite private schools in L.A.
Family sources tell us the Jackson matriarch is talking about enrolling Michael Jr., Paris, and Prince in the Buckley School -- the same place Tito's three kids attended, as well as several other members of the Jackson clan. In fact, Tito's deceased wife, Dee Dee, once served as president of the Buckley Parent's Association.
Our sources say the family has talked to friends and school reps about enrolling the kids.
We're told Grandma Katherine used to show up for different events at the school and just loves the place -- great education, it's close to their Encino home, and it's heavily protected.
Problem is ... the school ain't so easy to get into. Plus, classes start really soon -- as in this Wednesday -- and it's unclear if the kids have even applied yet.
One cautionary note: Paris Hilton attended Buckley as well as ... (gulp) ... Kim, Kourtney and Khloe Kardashian.