Brad Pitt -- Under Construction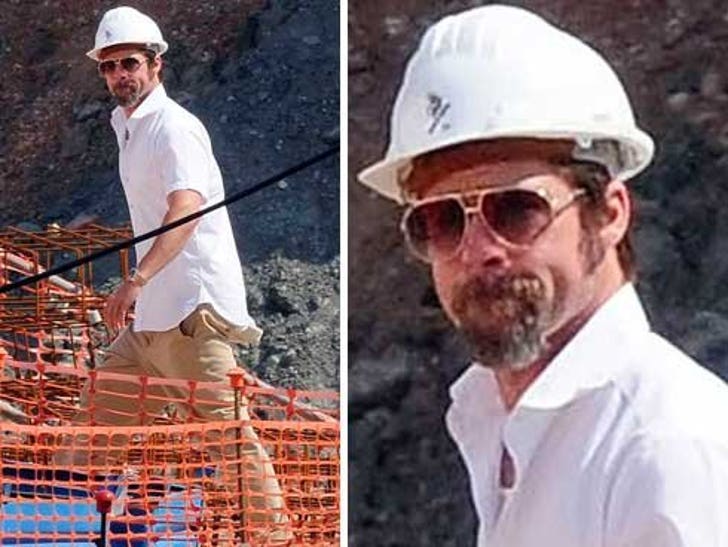 Buried underneath the hard hat, shades and scraggly beard lies the treasure known as Brad Pitt.
The 45-year-old architect buff toured the site of a cultural center in Spain yesterday.
While his baby mama Angelina Jolie was no where in sight, she too is fond of erecting things.