Jackson's Auction Property Still in Limbo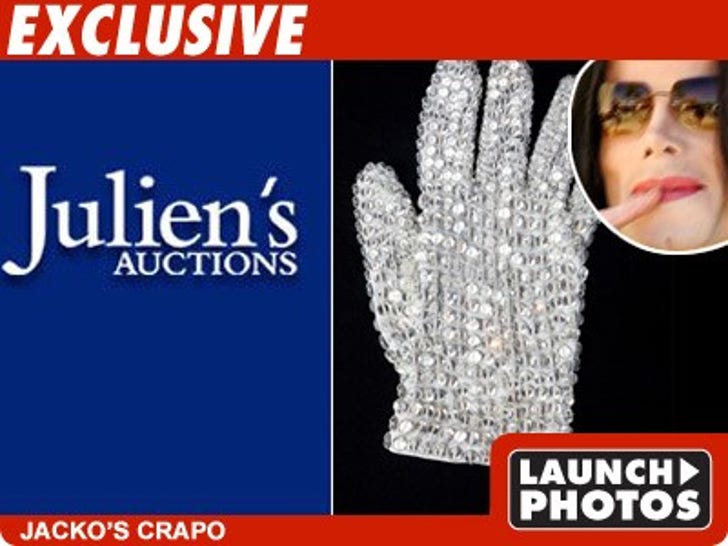 The auction items Michael Jackson fought to have returned to him before he died are still not in his estate's possession ... and it's all because MJ's former manager won't let the auction house give the stuff back.
The drama began back in May, when Julien's Auction House filed documents saying they couldn't return the property to Michael because someone else was trying to claim it too: Dr. Tohme Tohme.
In new documents filed by Julien's, they say Dr. Tohme² still hasn't signed release papers for the property -- which is the final step in returning Michael's stuff to its rightful owner.
We spoke to Jerry Hawxhurst -- a lawyer for Julien's -- who said Tohme has had the papers for nearly a month. Jerry said if Tohme doesn't sign the papers within the next few weeks, he'll have to take MJ's estate and Tohme to court.
Jerry said this would be "completely unnecessary" and a waste of time and money.