Levin, Mayer and TMZ -- 3 Lucky Dogs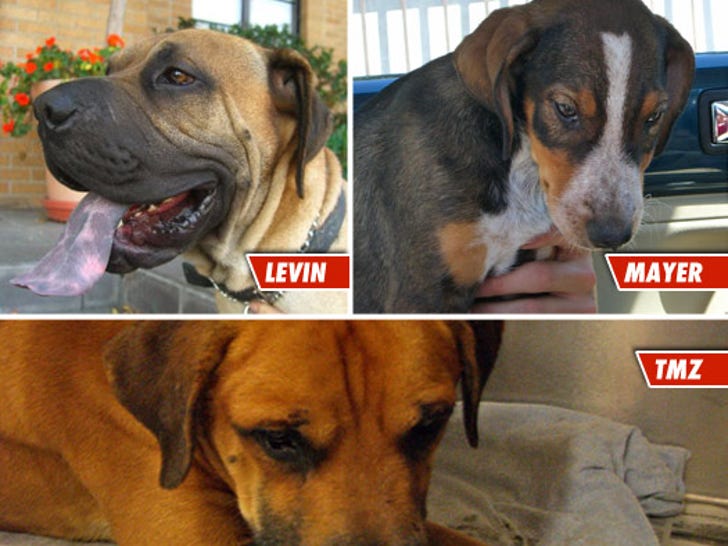 The Ace of Hearts dog rescue foundation was so pumped that we were able to find John Mayer's mug shot -- and score them a $12,500 donation in the process -- they named a few canines after Harvey Levin, John and TMZ!


Here's a little background info on the well-named canines:
-- Levin is a 3-year-old Shar Pei/Mastiff mix
-- Mayer is a 2-3 month-old Beagle/Hound mix puppy
-- TMZ is a 1-year old Boxer/Rhodesian Ridgeback mix
The adorable dogs were rescued last weekend from a high kill shelter in Northern California -- now all three need some good people to reach out and give them a home.
Here's the foundation's number in LA just in case ... (310) 358-3344.