Shaq to DJ -- Spank You Very Much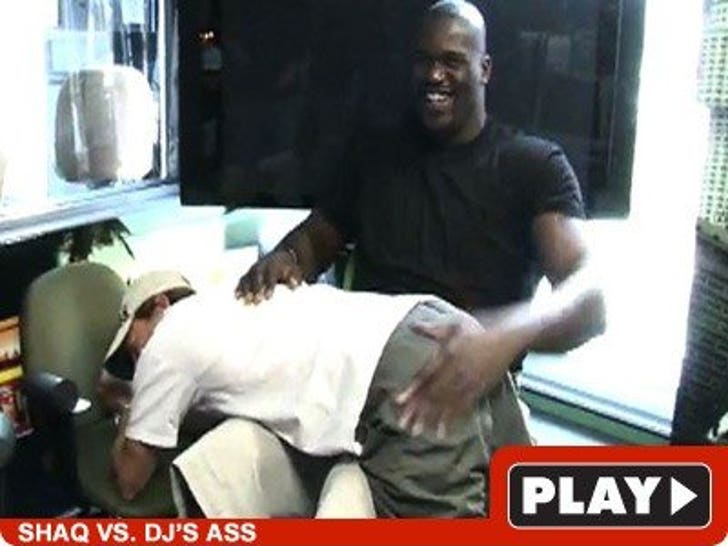 We've seen some real "hands-on" interviews before -- but this one takes the cake.
FOX Sports Radio's "Money" from the "Petros & Money Show" got one of the most memorable birthday surprises we've ever seen last week -- when Shaquille O'Neal literally bent Money over his knees and delivered a b-day behind beating!
And that's no ordinary spank ... Shaq's hand is big enough to hit both cheeks at once.