MJ's Vienna Tribute -- Another One Bites the Dust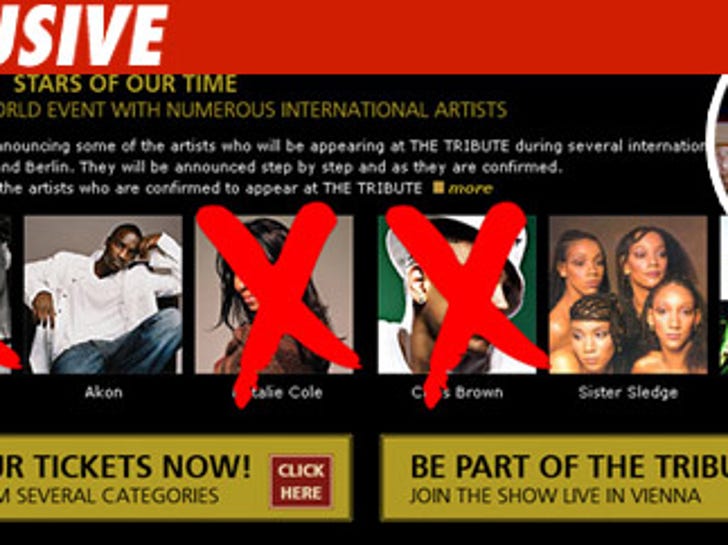 We're not sure what the hell Jermaine Jackson was thinking when he announced the lineup for the Vienna tribute concert for Michael -- because Natalie Cole isn't gonna be there either.
Cole's rep tells us the singer definitely won't show at the tribute because she's set to attend an event with the Dalai Lama in Memphis around the same time Jermaine told the world she'd be in Vienna.
Jermaine also said Chris Brown and Mary J. Blige were going to perform -- but they've also denied being involved with the event.
Meanwhile, all three stars are still prominently displayed on the tribute's website.