Tila Tequila -- Cruisin' with a Bruisin'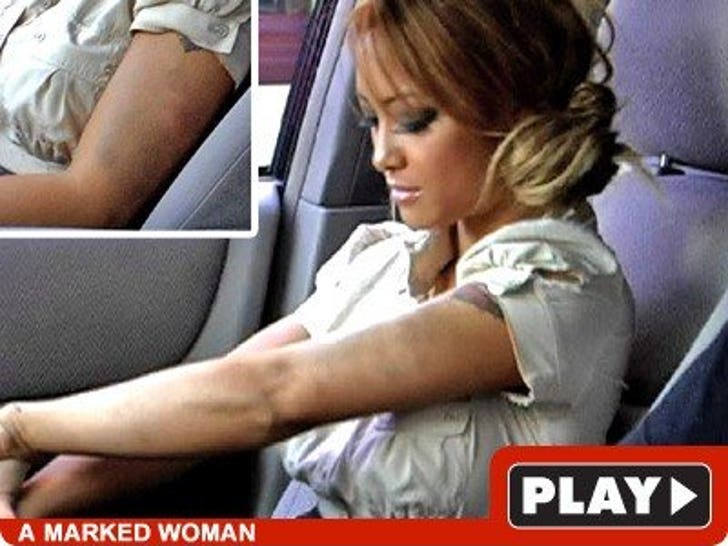 Tila Tequila made her first appearance out in public since her alleged attack by Shawne Merriman -- and was sporting some serious bruises!
As TMZ first reported, Tequila met with investigators from the San Diego District Attorney yesterday to discuss the altercation, where she alleges the Chargers star "choked and physically restrained" her last weekend.
Merriman claims Tila was drunk and he was simply trying to "encourage her to stay until safe transportation could be provided."
When asked yesterday by paps if she'll forgive Shawne, Tila replied "I don't know."