Jessica -- Wash that Coyote Right Outta My Hair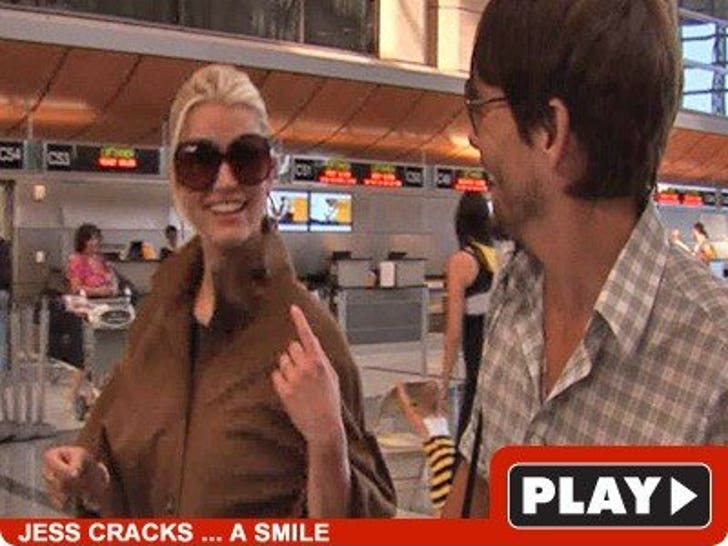 With all the coyote/football/general drama in her life, there's still one thing that can make Jessica Simpson crack a smile -- her hair.
Jessica's friends are reportedly worried she's at her "lowest point" after her innocent maltipoo was snatched by a vicious coyote -- but yesterday at LAX, Jess and her BFF/stylist Ken Paves were ready and willing to laugh about her locks.
As for that evil coyote -- that bastard is still out there ... lurking ... waiting ...