Khloe and Lamar's Guests -- Total Cheapskates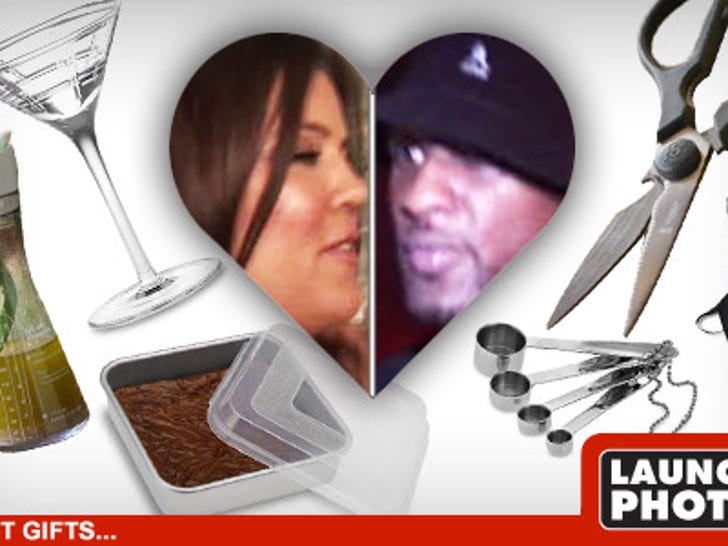 Khloe Kardashian and Lamar Odom's wedding guests obviously aren't the type to gamble on a three-week relationship -- because so far, they've only bought the cheapest stuff on the couple's wedding registry.
The other guests better hurry up and get the other cheap stuff soon -- or they'll be stuck buying that ridiculous $500 margarita machine.
Check out the gallery to see all the incredible items -- including a kick-ass set of measuring spoons -- the brand new couple is gonna get.