Lamar's Bachelor Party -- Odom Gone Wild!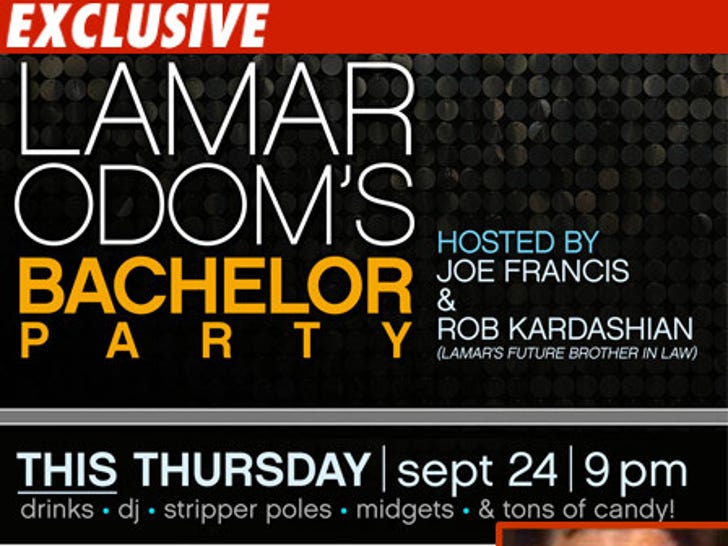 Lamar Odom will get the necessary training for marrying into the Kardashian klan ... because his bachelor party is being thrown by the original "Girls Gone Wild."
TMZ has learned Joe Francis is hosting Lamar's swan song to bachelorhood tomorrow at Les Deux nightclub in Hollywood. It will be a formal affair ... with stripper poles and "midgets."
Here's the good news -- Khloe's brother Rob will be there to keep an eye on Lamar ... unless he's distracted by the midgets and stripper poles.