Levi Johnston -- No Palin, No Gain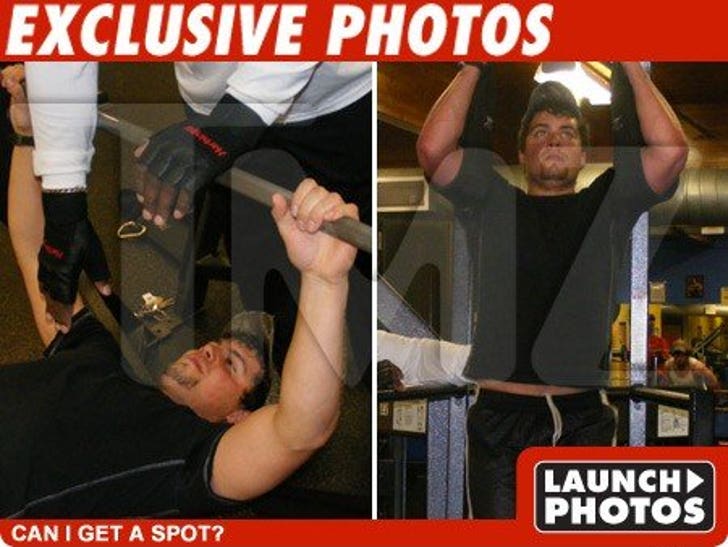 We're not sure if he's gonna show his front or backside, but one thing's certain: Levi Johnston wants to make sure both sides look good for his upcoming Playgirl spread just in case.
Johnston's handler tells us the 19-year-old father of one is preparing for the shoot by hittin' the gym hard -- at least six days a week for the last three weeks -- with the help of a newly hired personal trainer.
Levi agreed to pose for Playgirl last month for an undisclosed amount ... but the real question is what he's willing to bare.
We'll find out soon enough -- the photo shoot happens sometime this month.