Megan Fox's Canine -- Sick as a Dog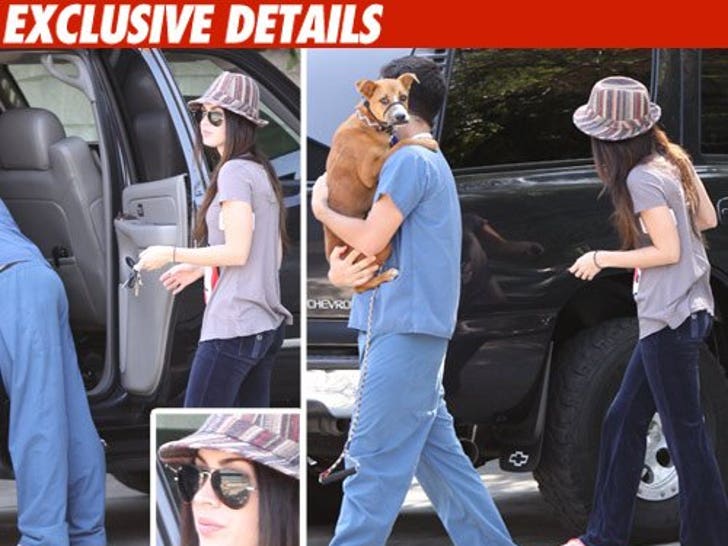 Megan Fox doesn't have swine flu, but her adorable little doggy does have pneumonia.
After bringing her pup to get checked out yesterday, Studio City Hospital tells us Megan's dog was diagnosed with pneumonia and is currently on antibiotics. But there's good news -- we're told things are getting better for Fox's best friend ... the dog is eating and drinking again.
The world's luckiest pup should be back in Megan's lap in no time.