Cops: Missing Thurman Thomas Statue Located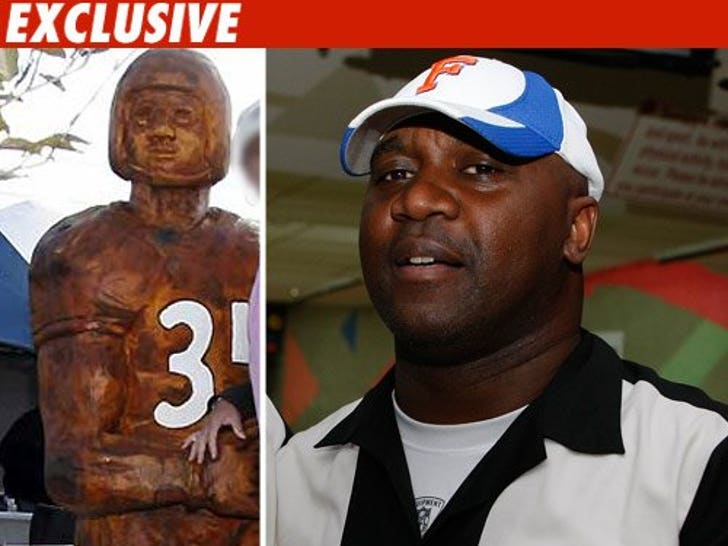 UPDATE: TMZ just received the following statement from Thurman Thomas -- the real Thurman Thomas, not the wooden statue version:

"I'm grateful for Orchard Park Police Dept for finding my carving, and I'm glad no Cleveland Browns fans took it and burned it."
A 1000 pound wooden statue of legendary NFL star Thurman Thomas has just been found -- one day after it was reportedly stolen from its perch outside of the Buffalo Bills stadium.
The story is insane -- police in Orchard Park, NY tell TMZ a Canadian dude has fessed up to taking the statue ... but says he only took it to save the 8 1/2-foot carving from grave danger.
Cops say the Canadian claims he saw a bunch of hooligans trying to light the giant pine statue on fire -- so he loaded wooden Thurman onto the back of a pick-up truck so he could drive it to safety.
BTW -- the statue had only been unveiled on Sunday.
Now, we're told the Canadian has contacted the owner of the statue to arrange the carving's safe return.
No word if the Thurman Thomas statue was able to locate its helmet in the melee.