Goldberg -- Human Garbage Disposal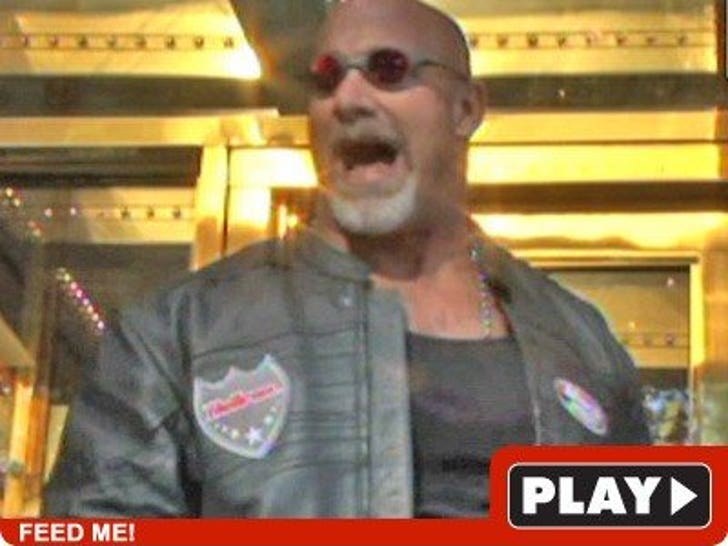 Everyday is like Thanksgiving to former WCW/WWE wrestler Bill Goldberg -- because according to him, dude eats a 1/2 pound of turkey bacon ... every single day!
Chickens don't get a free pass either, he also downs 10 egg whites with his breakfast.
Goldberg is outspoken about his Jewish lineage -- hope all that meat's kosher.