LiLo Burglary Suspect -- Small World After All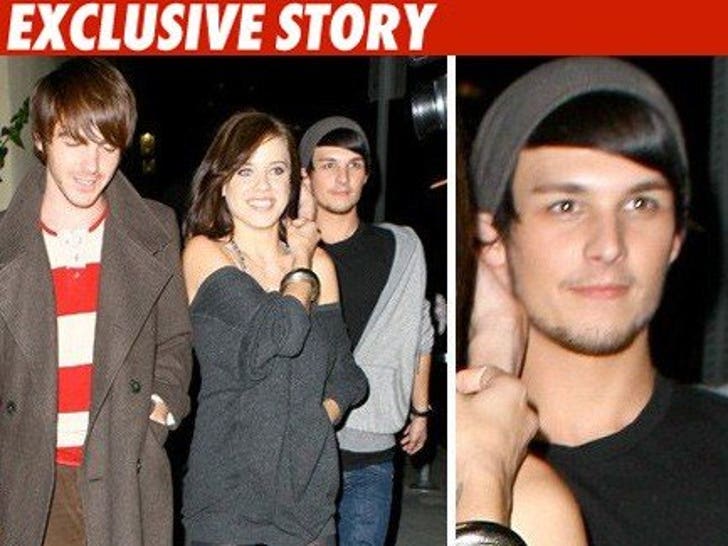 The guy arrested for allegedly burglarizing Lindsay Lohan's home has broken into another celebrity domain -- the inner circle of Nickelodeon star Drake Bell.
The dude in the beanie is Nick Prugo. While cops believe he has a pattern of stealing from celebrities like Lindsay and Audrina Patridge, Drake and Playboy Cyber Girl Tess Taylor didn't seem to care Tuesday night -- kicking it with Prugo at the Roosevelt Hotel.
Hey Tess, hope you got insurance on those bracelets.