Lindsay's Troubles -- She Ditches Class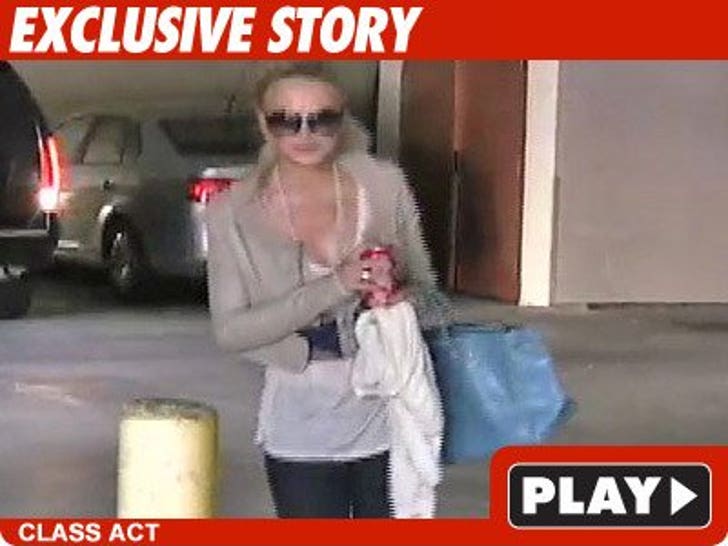 We've gotten to the bottom of why Lindsay Lohan is getting hauled back into court, and this video will be Exhibit A today when her lawyer tries to convince the judge that Lindsay will improve her attendance record at her alcohol ed course.


As we first reported, the Right On Programs -- which Lindsay was ordered to attend as part of her DUI probation -- notified the judge that Lindsay was not satisfying the requirements of the program. Now we have details.
Sources tell TMZ Lindsay had gotten a leave of absence from the course a while back so she could leave the state and work. Time passed and Lindsay never got back in touch with the program so officials there contacted the judge.
This video -- shot yesterday afternoon -- shows Lindsay going back to school. She only has about 6 weeks more to finish the course and it's unlikely the judge will violate her probation, assuming Her Honor believes LiLo is sincere when she appears in court this AM.

Stay tuned...