Burglar Bunch Map Targets Orlando Bloom
Burglar Bunch Map
Targets Orlando Bloom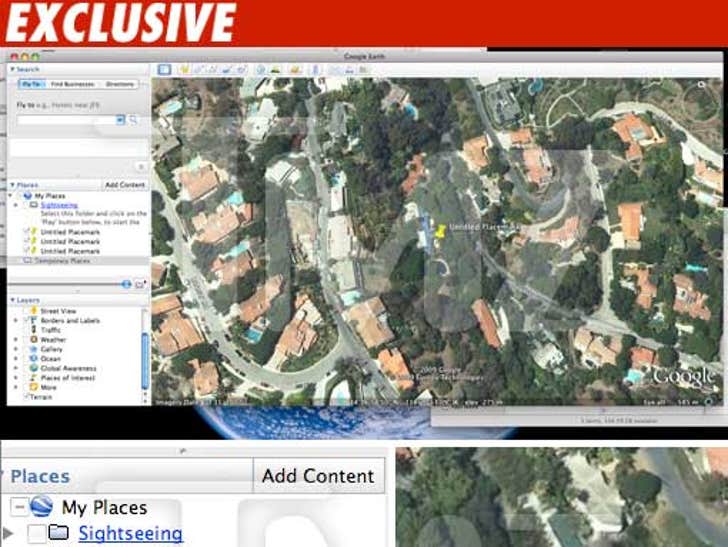 TMZ has obtained computer data that seems to link the Hollywood Hills Burglar Bunch to several stars whose homes were hit.
Take a look at this Google Map, isolating the Hollywood Hills home of Orlando Bloom (see yellow thumbtack). The Map was on a computer used by suspected burglar Nick Prugo. Bloom's home was burglarized on July 15 and hundreds of thousands of dollars in watches were stolen. Law enforcement sources tell us they believe the Burglar Bunch hit Bloom's home, in addition to a string of other celebs in the Hollywood Hills. The Map could be a smoking gun.
Nick Prugo and the other suspects used the computer to store photos and videos, showing off jewelry and possibly plotting various burglaries. The computer in question had been stolen from a Los Angeles businessman ... cops believe it was stolen by the Burglar Bunch. The LAPD seized the computer -- but it appeared to have been completely scrubbed so it was returned to the owner.
The owner, however, hired a computer expert who was able to recover a treasure trove of possible evidence linking the Burglar Bunch to various star victims.
Prugo, along with three other women, have been arrested in connection with the burglaries of Lindsay Lohan and Audrina Patridge, both of whom had jewelry stolen from their homes.