Audrina Patridge Watched by Burglar Bunch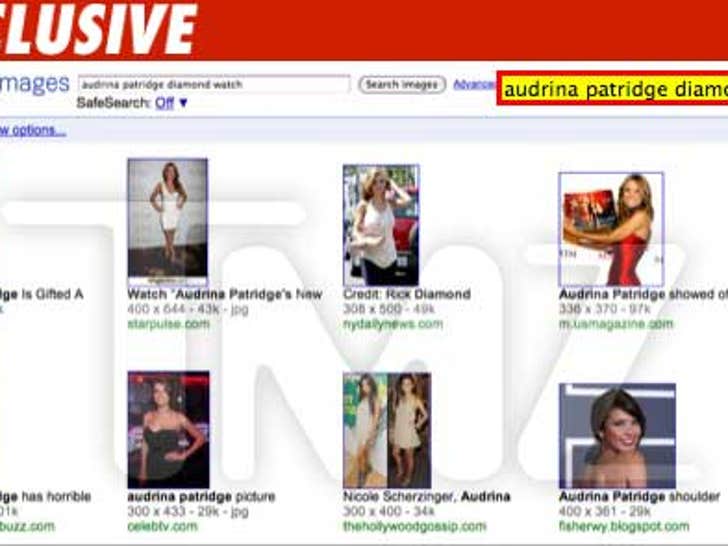 The Hollywood Hills Burglar Bunch may have scoped out jewelry worn by Audrina Patridge before her house was burglarized -- judging by searches made from a computer seized from suspect Nick Prugo.
Whoever was using the computer at the time wanted to check out photos of Audrina's "diamond watch" -- performing a Google search for images of the pricey bling.
Audrina's house was burglarized back in February -- two maskless morons were caught by her security cameras doing the deed ... one of which cops believe was Prugo.