Balloon Boy's Dad -- Not Smart, Not Funny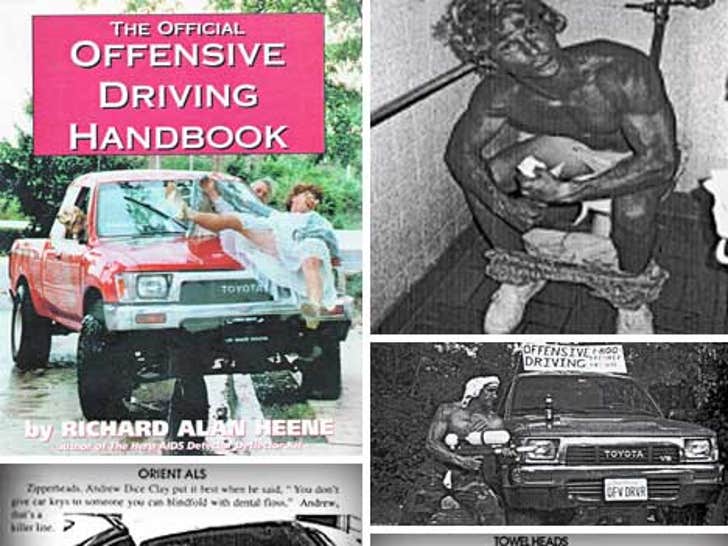 We've already established Richard Heene is no scientist -- turns out he isn't a comedian either.
TMZ has obtained a copy of a book Heene wrote back in 1994 called "The Official Offensive Driving Handbook." We know it's supposed to be funny because it's categorized as "humor" -- but that's the only clue. Mostly it just comes across as offensive.
In a chapter about the types of drivers to avoid, he refers to one group as "Jam'in Bro in His Cadillac," another as "Towelheads" and another as "Orientals." And the book is littered with photos with Heene dressed up as people from the various groups.
There are also photos of Heene on the toilet and one of him holding a water gun as if he were Rambo -- for reasons that aren't immediately clear.