Jamie McCourt's BF Called 'Liar' By Ex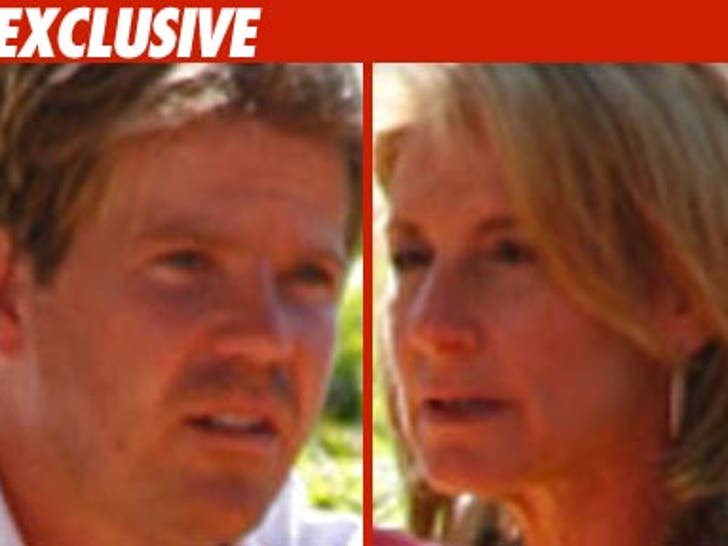 L.A. Dodgers owner Frank McCourt's divorce from wife Jamie has a new plot twist -- the ex-wife of the ex-Dodgers employee who is now the current boyfriend of Frank's estranged wife claims Jamie's new man is a big fat liar. Follow that?
Here's the lowdown. This past weekend we posted a story that Jeff Fuller -- who was fired by the Dodgers last month as either the Director of Protocol or a driver -- was accused in 1995 by his then-wife of brutalizing her when she was 7 months pregnant .... pushing her into a wall and knocking her down. The wife -- who now goes by Michele DesMarteau -- got a restraining order against Jeff.
Now ... Michele contacted us yesterday and said she never wrote the letter Jeff's rep forwarded to TMZ. She says Jeff asked her to make the "false statement" but she refused. She says he wrote the letter knowing the incident really did occur.
Jeff tells TMZ Michele "approved" the letter. He did not say if she wrote the letter or if he wrote it. Interesting.
Michele also says Jeff lies about other things. She says he's not a Pillsbury heir and in fact is always near broke. She says after hooking up with Jamie, he called and said he was now moving to Malibu. She says she was shocked he could live in Malibu because he didn't pay child support. His response, she says: "I have a really good deal."
Jeff's rep tells TMZ Jeff insists Michele did indeed recant her story.