Dodgers Divorce -- BF Had Legal Woes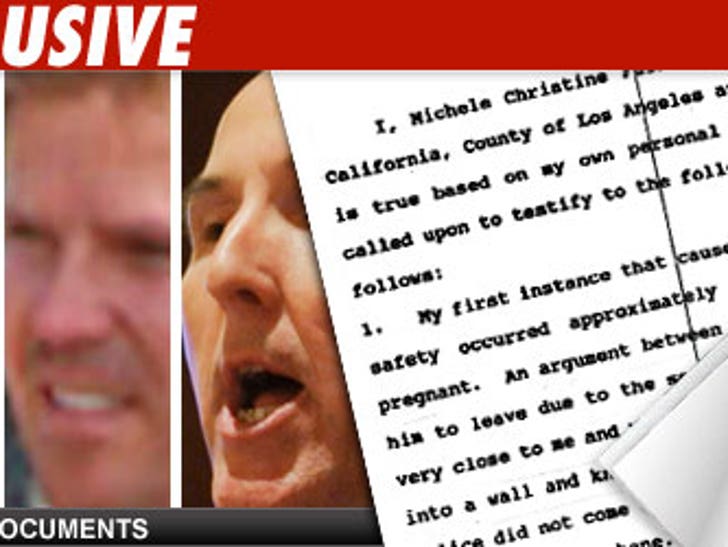 The L.A. Dodgers divorce case between Frank and Jamie McCourt has a new plot twist. Seems Jamie's new BF had a "relationship" problem in the 90's -- as in, his pregnant wife claimed he got physical with her.
TMZ obtained a restraining order issued against Jeff Fuller, Jamie's new guy. Jeff's wife at the time -- Michele Christine Fuller -- claimed in May 1995, when she was seven months pregnant, she called 911 after Jeff pushed her into a wall and knocked her down.
Fuller also says in December of that same year, after the baby was born, Jeff -- with whom she had already separated -- came to her home and started banging on her window, trying to force his way into the house.
She wrote in her declaration: "I am very afraid. He is becoming more and more violent, and I believe he will start to act on some of his threats."
The judge issued the restraining order on December 20, 1995.
TMZ has obtained a letter Michele sent to Jeff today saying she doubts the legal papers -- which we obtained from microfiche at the courthouse -- are authentic: "I do not think they are authentic or at least they may have been altered."
She adds it was a difficult time in her life and she said and did "things that I later regretted." Michele does not believe she said what was in her declaration.
Michele adds, "[He] was not violent towards me and in fact, I can't imagine [him] being violent towards any woman."