Seacrest's Stalker -- Big on The Club Scene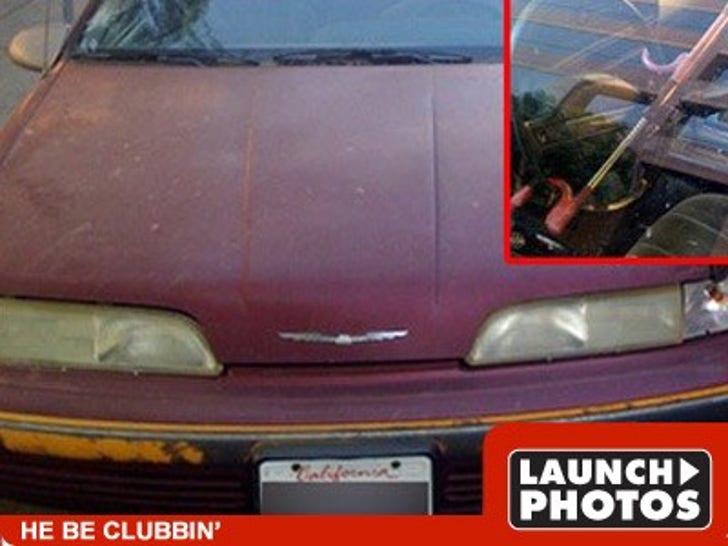 Just because Ryan Seacrest's alleged stalker is 6'4" tall, an infantryman in the Army Reserves and known to attack bodyguards at will ... that doesn't mean the guy isn't scared of someone stealing his car.
TMZ obtained photos of Chidi Uzomah's car -- which he left behind at the E! building last week after he got arrested. The car was safe, though, because it was left under the watchful eye of the greatest anti-theft device ever conceived: The Club.
Also inside the car: A Thomas Guide opened up to a map of West Hollywood, clothes, a towel and a backpack full of books.