Nic Cage's Home -- Cleaned Out in Sixty Seconds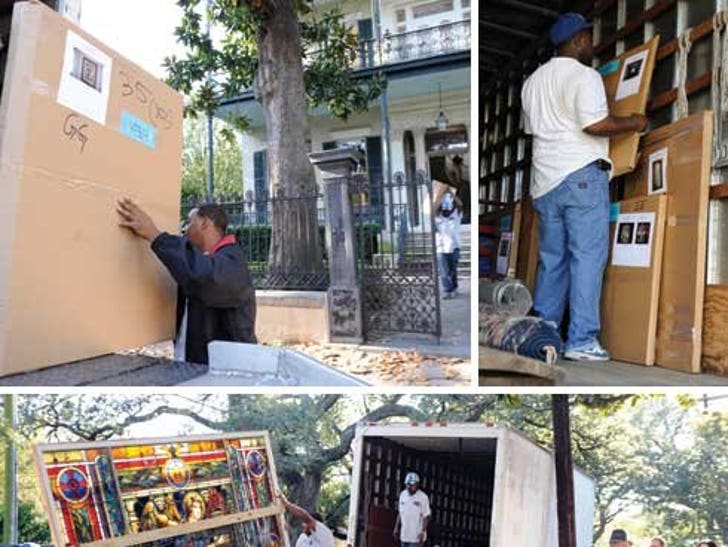 Just hours after Nic Cage's foreclosed New Orleans home was sold at a public auction, movers wasted no time clearing out all the leftover junk yesterday.
No word on where the movers ended up taking all the crap -- which included carpets, tons of boxes and a giant stained glass window.
Nic -- who's suing his former business manager for blowing his fortune and leaving him dead broke -- wasn't around for the move.