AZ Sheriff Ready & Willing to Punish Mike Tyson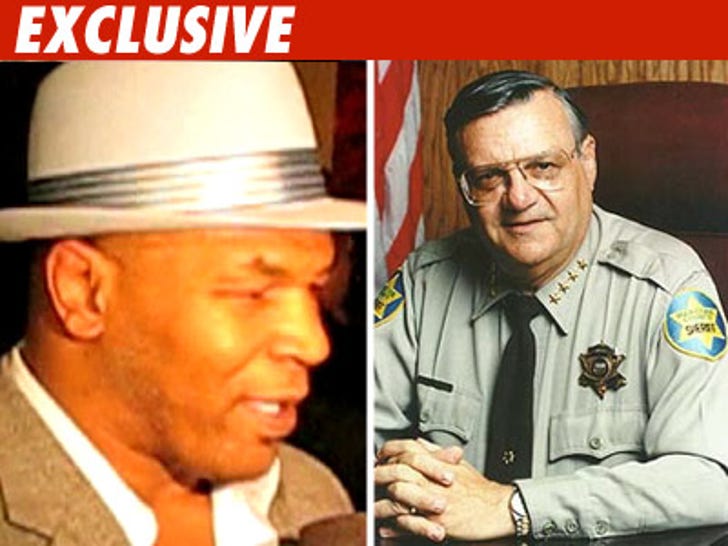 Iron Mike Tyson is getting no sympathy from the toughest law man in the county -- because Sheriff Joe Arpaio claims Tyson will feel some serious heat -- literally -- if a judge decides his L.A. arrest violates the terms of his probation from a previous DUI and cocaine conviction in Arizona.
Sheriff Joe -- who oversees the famous Tent City jail in Maricopa County, Arizona -- tells TMZ:
"Mike Tyson has served time in the Tents before and if he is violated on the terms of his probation here in Arizona, he better get his jail time done while the weather in Phoenix is cool and not 140 degrees in the summer time."
Tyson spent one day in Tent City back in 2007 -- he was required to wear the jail-issued pink underwear and a black-and-white striped jumpsuit.