Andrews' Alleged Peeping Tom Officially Charged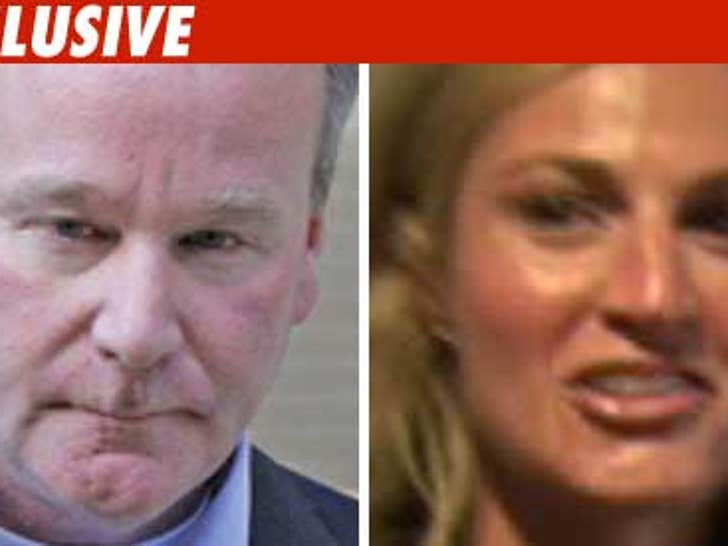 The man who allegedly secretly filmed ESPN reporter Erin Andrews naked in various hotel rooms followed her around the country ... according to federal charging documents obtained by TMZ.
In the docs, the feds claim Michael Barrett called 7 hotels in Columbus, Ohio on January 28 and 29 of 2008, trying to find out where she would be staying. The documents officially charge Barrett with 1 count of interstate stalking.
After striking gold with the Columbus Hotel, Barrett got a room next door to her, altered the peephole device and secretly shot video of Andrews.
Barrett then used the Internet to send the video to his email account.
Fast forward to July. He called 14 hotels in Milwaukee, Wisconsin and found where she was staying there. Again, he checked in, altered the peephole device in her room and shot video.
Then again on September 2, Barrett called a hotel, located Andrews' reservation, requested the room next door and on September 4 he altered the peephole and shot video of Andrews naked.
The email he sent the video to -- handsfouryou@yahoo.com. He eventually sent TMZ the video but we did not post it.
The feds say Barrett then posted the videos on a Google video account calling the video, "Erin Andrews Naked Butt."
TMZ received a statement from Barrett's lawyer, saying, "Mr. Barrett would like to express his deep regret for the circumstances that have caused the issuance of the charges against him today. It is his sincere hope that this matter can be resolved as soon as possible."