Carrie to Vivid: I Said No, Stupid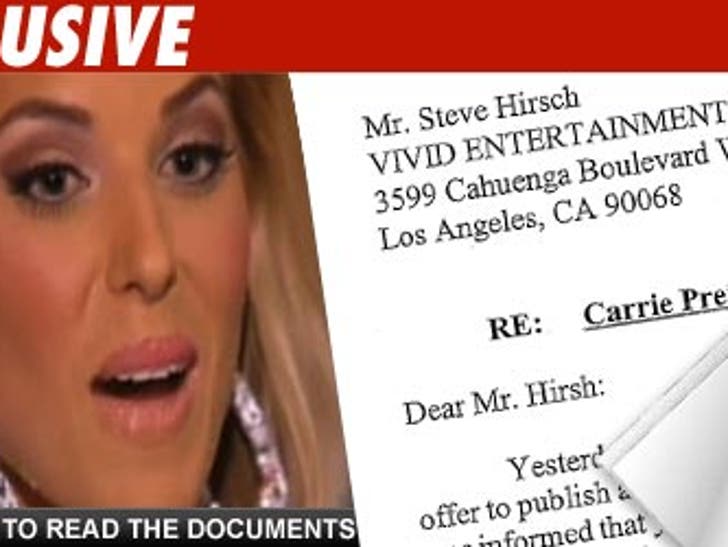 Carrie Prejean has her panties in a bunch, because Vivid Entertainment won't take no for an answer.
TMZ has obtained a letter from Carrie's lawyer, threatening to sue Vivid if it releases videos or photos of Carrie's solo, XXX greatest hits. Carrie's lawyer, Charles LiMandri, told Vivid, even though he made it clear yesterday that no means no, "...your company has apparently told the media that it plans to publish the videotapes and/or photographs of my client with or without her permission."
LiMandri left nothing to the imagination, warning Vivid Carrie will sue for invasion of privacy, misappropriation of her likeness as well as public disclosure of private facts ... if Vivid makes good on its threat.
LiMandri will also add a claim for emotional distress for good measure. And he claims some of the videos were shot when she was only 17. Her ex-boyfriend -- the guy to whom she sent the tapes -- begs to differ.