Carrie Prejean -- I Barely Know Myself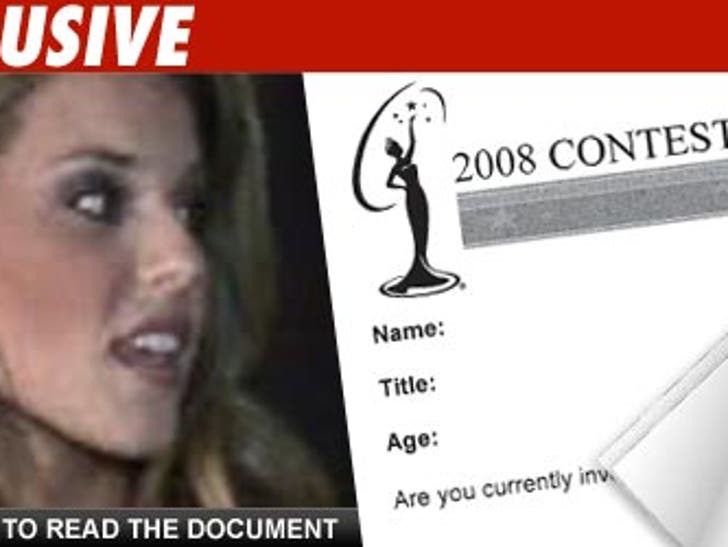 Carrie Prejean didn't wanna use her own noggin' when it came to filling out a very personal contestant questionnaire for the Miss California pageant back in '07 -- so she went to the guy who knew her inside and out ... her solo sex tape recipient.
TMZ has learned Prejean's former cross-country booty call received an email from Carrie on 11/7/07 -- when she was 20 -- in which Carrie asked for help answering several brain-busting questions such as:
If you could have lunch with any one (1) person, who would it be and why?

What is your career ambition?
Name one personal achievement that makes you especially proud.
What is your most treasured possession (tangible object) and why?
What is the most interesting or surprising thing about you or that has happened to you?

After all those "special" tapes she made, you'd think she'd know herself better.