Kim K Gets the Boot ... and a Free Watch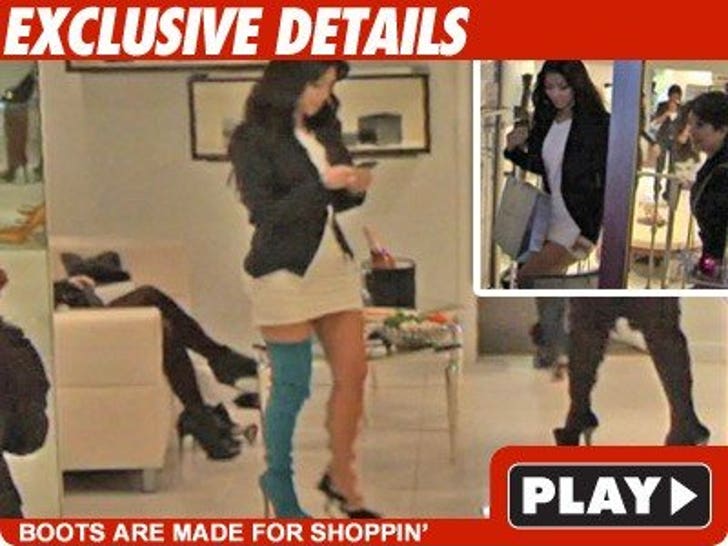 It pays for Kim Kardashian to go shopping.
After Kim stopped into NYC's Bourgeoisie Shoes last week and picked up a pair of $1,370 turquoise thigh high boots by Casadei, the store gifted the bootyful diva a $4,000 two karat diamond watch ... just because. Must be nice.
Let's hope she knows how to tell time.