Tila to Porn Site -- Forgivene$$ is 6-Figures Away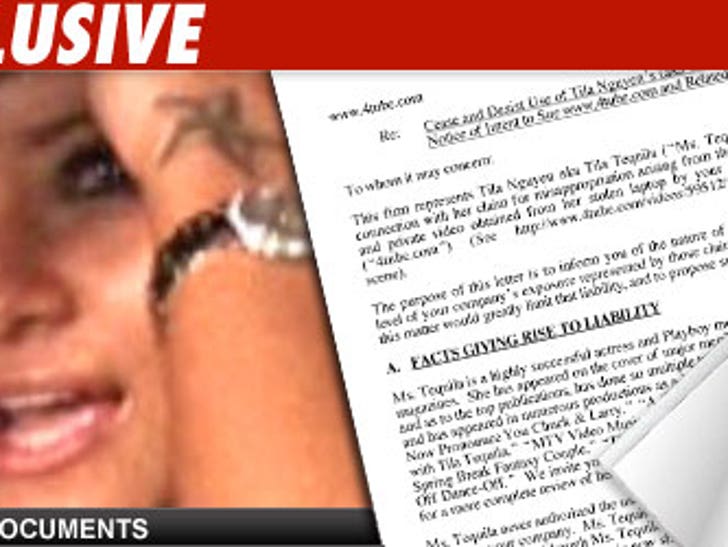 Tila Tequila is willing to forgive the XXX website that posted her allegedly stolen tape -- as long as the price is right.
Tequila's lawyer just fired off a cease and desist letter to 4tube.com -- the porn site that's posting footage of Tila getting up close and personal with a naked man. In the letter, obtained by TMZ, Tila's lawyer claims Tequila is willing to settle her case as long as the site removes the video ... and coughs up $280,000.
Tila claims the video clip was snatched off a laptop she reported stolen about two years ago -- and was never intended for public viewing.
According to the letter, the porn site has 2 weeks to respond -- or Tila proceeds full speed ahead.