Burglar Bunch At Orlando's House - Say Cheese!
Burglar Bunch
at Orlando's House
Say Cheese!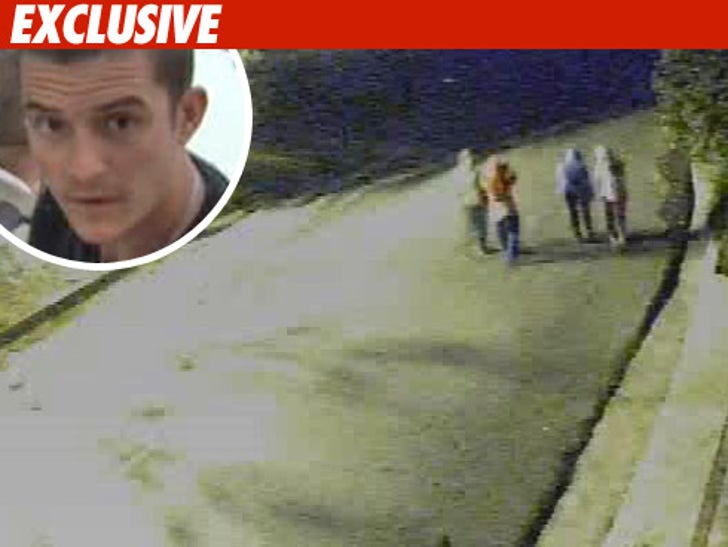 TMZ has obtained a photo taken by security cameras outside of Orlando Bloom's house on the morning it was burglarized ... and authorities think the pic shows the Hollywood Hills Burglar Bunch doing their thing.
Even though only two suspected members of the bunch -- Alexis Neiers and Nick Prugo -- have been charged with the Bloom burglary, the photo clearly shows four hooded people walking in the street.