Tiger Woods' Wife Confronted Alleged Mistress
Tiger Woods' Wife
Confronted Alleged Mistress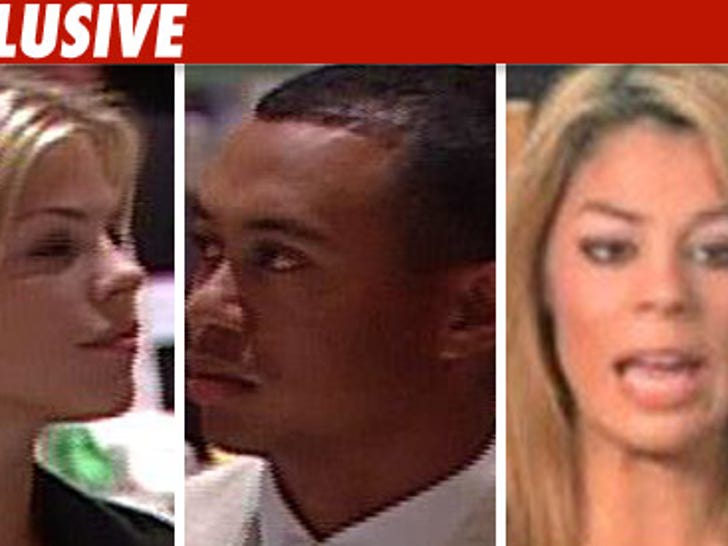 Tiger Woods' wife Elin Nordegren placed an angry call to Jaimee Grubbs, Tiger's alleged mistress, confronting her about the alleged affair with her husband.
As we first reported, Grubbs bragged to co-workers at the Stone Rose Lounge in West Hollywood, claiming she was having an affair with Tiger and even playing them the voicemail Tiger left for Jaimee on November 24 -- when he asked her to remove her name from the outgoing message on her voicemail because Elin was becoming suspicious.
Co-workers tell TMZ on Friday -- the day of Tiger's crash -- Jaimee went to work, played the voicemail to co-workers and then later in the evening said she had received a call from a blocked number. Jaimee says she answered and asked who was on the line. Jaimee says the caller -- a woman -- did not identify herself but said, "You know who this is because you're f**king my husband."