Tiger's Alleged Mistress Hitches Ride with Allred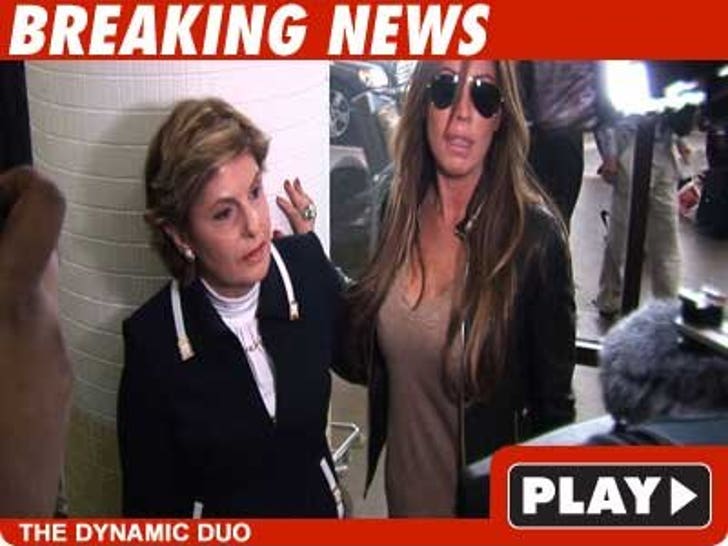 Taxi? Limo? Sedan? Nope -- Tiger Woods' alleged mistress took the Gloria Allred Express from LAX this afternoon.
Rachel Uchitel landed in Los Angeles and got bombarded with questions from paps. We got the silent treatment from her again -- but then Gloria swooped in to save the day ... with a hug.
Gloria kept her comments brief, saying, "At some point we'll decided what the next step should be."
Allred also said she won't be holding one of her famous press conferences in the coming days. We'll see about that.