Italian Group: 'Jersey Shore' Was Offensive
Italian Group:
'Jersey Shore' Was Offensive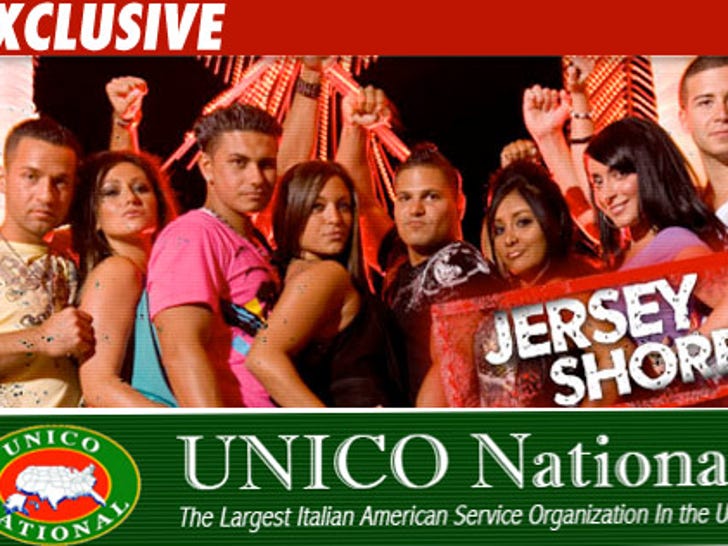 MTV told Italian American groups to hold judgment on the new reality show "Jersey Shore" until they saw an episode ... well, the wait is over -- and the outrage flood gates have blown wide open.
After last night's debut episode of the reality show, UNICO National -- the "Largest Italian American Service Organization in the USA" -- claims they "can't keep up with the volume of calls" from "outraged" Italian Americans.
TMZ spoke with a rep from the group who told us, "I suffered through all 120 mins of that show and it was worse than I imagined."
The rep added, "Italian Americans are OUTRAGED and they are helping us reach out to sponsors to ask them to stop advertising with MTV until they agree to pull Jersey Shore."
For those unfamiliar with the show -- imagine "The Hills" on steroids, dipped in bronzer, and slathered in hair gel ... only more addicting.