Mick Foley -- The Carnage of My Cartilage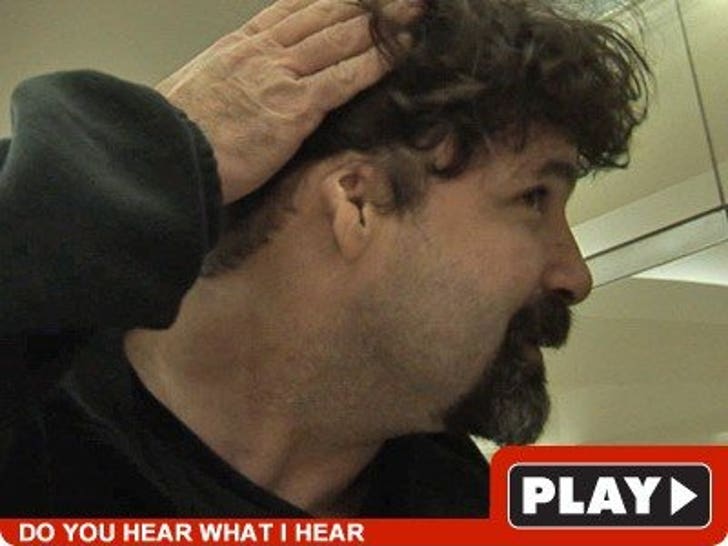 Not everything about wrestling is fake -- and yesterday at LAX, former WWE star Mick Foley, aka Mankind/Cactus Jack, showed off a real gnarly injury he sustained in the ring.
Foley tore off two-thirds of his ear in a 1994 match -- and reportedly had to choose between reattaching it or wrestling in a title event.
FYI, he went with the latter ... and won.