Sacha Baron Cohen Sued Over 'Terrorist' Scene
Sacha Baron Cohen
Sued Over 'Terrorist' Scene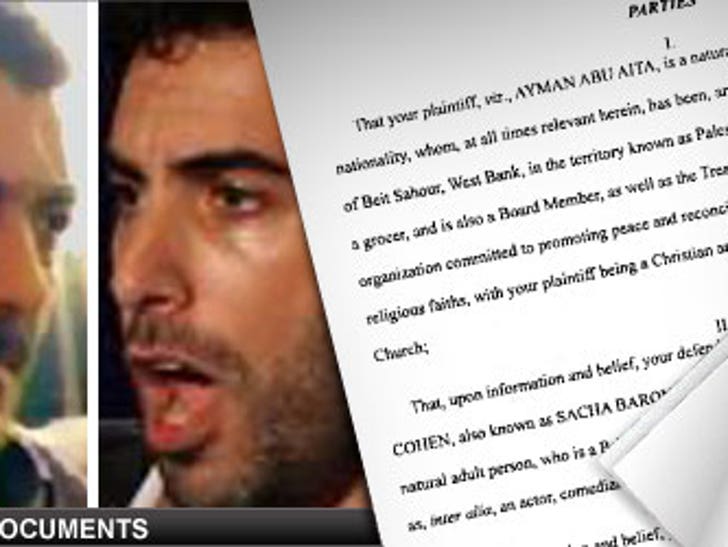 Sacha Baron Cohen, along with the producers of "Bruno" and David Letterman's company -- are being sued by a man who claims his reputation has been smeared all over the world because people now think he's a terrorist.
Ayman Abu Aita is a grocer on the West Bank -- he says in Palestine. He was featured in the movie "Bruno," in which he is described as "terrorist group leader al-aqsa martyrs brigade."
According to the suit, filed in federal court in Washington D.C. and obtained by TMZ, Abu Aita claims Cohen appeared on David Letterman's show promoting the movie and during the interview Cohen and Letterman gave the "unmistakable impression" that Abu Aita was a terrorist.
Abu Aita also says he was defamed by Cohen on an NPR interview on the show, "Fresh Air."
Abu Aita is suing for $110 million.