Sarah Palin's McCain Cover Up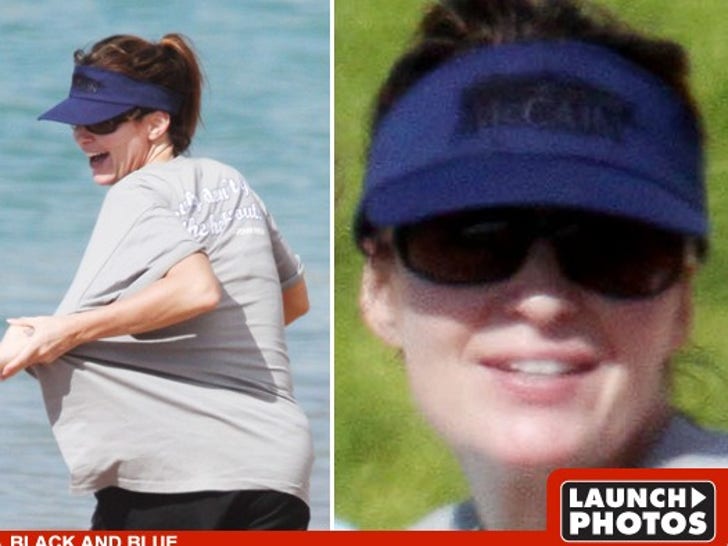 For the first time ever, Sarah Palin used her head to make a searing political comment -- a frontal attack on Sen. John McCain.
The failed Vice Presidential nominee took time off from shilling her book to vacation with her son Trig, daughter Piper and opposite sex spouse Todd, in President Barack Obama's birth state of Hawaii on Tuesday.
But during beach time, Sarah chose to wear a visor from her campaign -- a visor that was emblazoned with the former presidential candidate's name ... that is, until Palin redacted McCain's name with a black marker.