Bengals Controlled Chris Henry's Cash Flow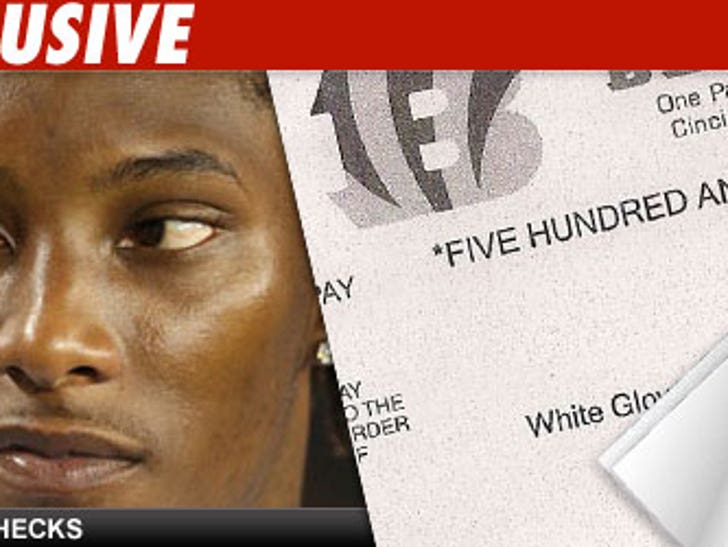 It appears Chris Henry didn't trust himself with his own money -- TMZ has learned before his death, the football star gave the Cincinnati Bengals organization serious control over his often unstable personal finances.
During his last meeting with a wedding planning company, Henry's fiancee, Loleini Tonga, handed over two checks -- one for $500 and one for $1,305.02. But neither check came from Henry's own bank account -- the funds came from the Bengals organization and were signed by two team honchos.
When asked about the situation, team officials told us, "The wedding funds that were distributed were Chris' funds, from money that he had requested to have us oversee."
Henry was no stranger to money problems -- last year, his car was repossessed and his attorney famously declared him "broke." But when the Bengals re-signed Henry in 2008 -- it appears they were determined to resurrect him both on and off the field.