Chris Henry 'Aggravated' by Wedding Costs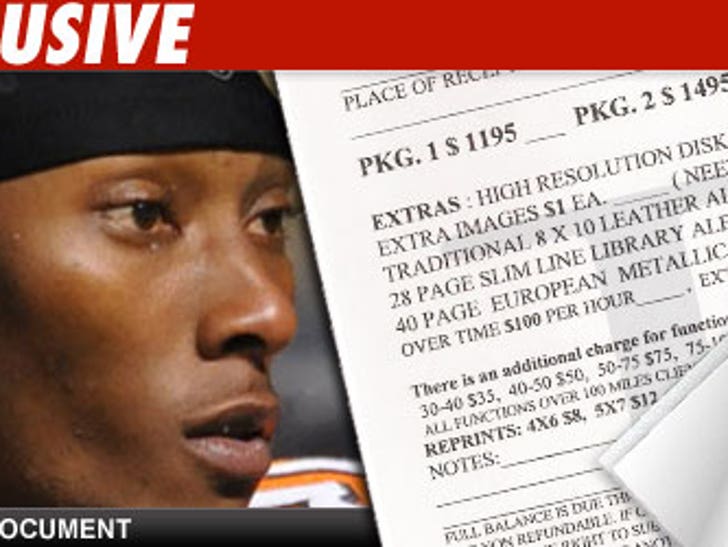 Just one day before he died, Chris Henry met with a rep from a North Carolina wedding planning company who claims the Cincinnati Bengals star was "annoyed" and "aggravated" at the cost of putting together his wedding.
The rep tells TMZ Chris and his fiancee Loleini Tonga came to the office on Tuesday night to discuss the pricing of a photography package. The rep claims Henry became upset when he saw the bill and "with an attitude" asked Loleini, "How much we paying for all this?"
The rep claims the two "bickered" over details -- and eventually Henry walked outside so Loleini could work out the details, fill out paperwork and fork over the deposit.
As we previously reported, Chris and Loleini had a "domestic situation" the following day which moved from a home to a moving pickup truck. Chris ultimately fell from the truck and died Thursday morning from his injuries.