Boise State Broncos Take Down 400 lbs of Meat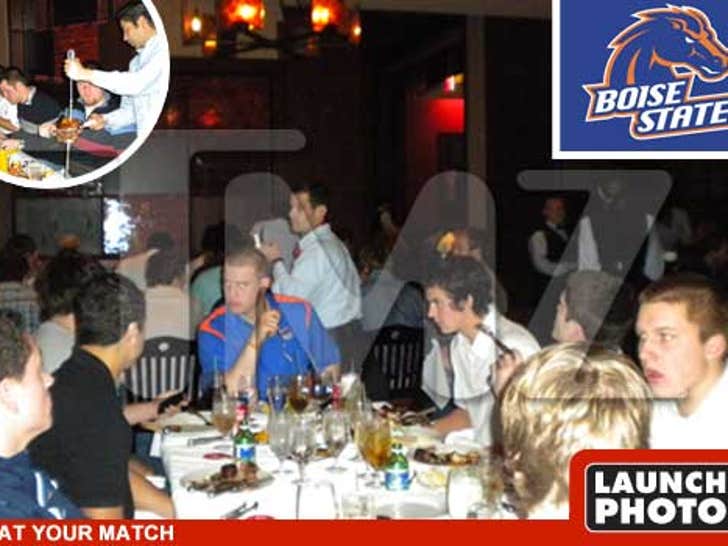 The undefeated Boise State football team is hungry for a bowl win -- they're also hungry for meat ... lots and lots of meat. In fact, they had a cow.
TMZ has learned the Broncos had a team dinner at Fogo De Chao last night -- a Brazilian all-you-can-eat steakhouse in Scottsdale, Arizona.
A rep for the restaurant tells us they served 130 members of the team, who, on average, consumed between 3-4 pounds of meat per person, totaling roughly 450 pounds of beef.
The Broncos are set to face undefeated TCU in the Fiesta Bowl on Jan. 4th, but before the big game, the Horned Frogs will take a shot at Boise's meat-chomping record -- TCU will hit Fogo tomorrow night.