Raiders Star in Shotgun Purchasing Formation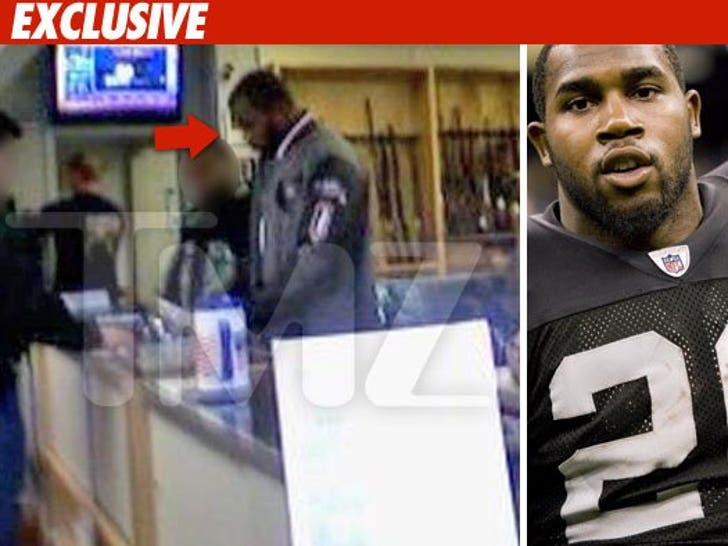 TMZ has obtained a photo of Oakland Raiders running back Darren McFadden purchasing multiple firearms at a gun shop in Arkansas this week -- but fear not, his agent says it's all 100% legit.
McFadden, who played ball at the University of Arkansas, rolled into a Little Rock gun shop on Wednesday and purchased at least two firearms -- one of which is a shotgun -- along with camouflage gear and hunting supplies.
We spoke with McFadden's agent, who told us Darren is an "avid hunter and responsible gun collector." The agent added, "Darren holds a gun license and is legally permitted to buy guns in the state of Arkansas. Darren has also taken gun safety classes."
As far as we know, he doesn't play Bourré.