Arrest Warrants Issued for Katt Williams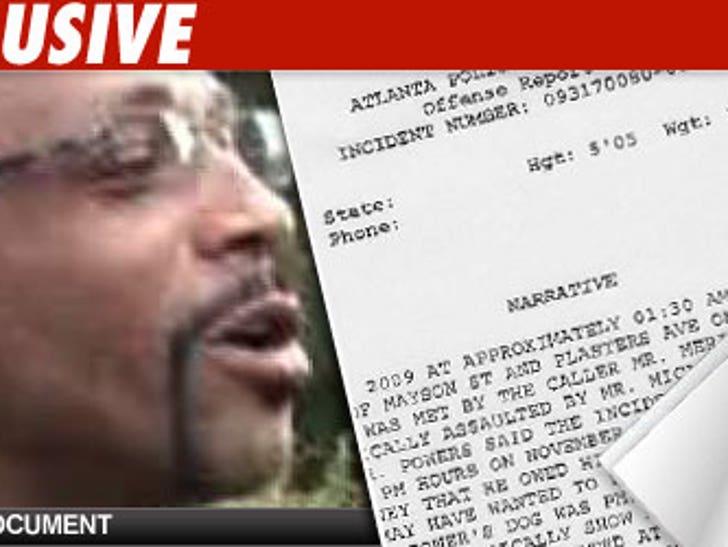 Two arrest warrants have been issued for comedian Katt Williams after he allegedly punched someone in the face at an Atlanta hotel back in November -- and the whole thing was allegedly caught on tape ... audio tape.
Arrest warrants for battery and false imprisonment were issued last month for Katt in Fulton County, GA, stemming from an alleged incident at the Four Seasons Hotel the night of November 12.
According to the police report, Merion Powers claims Katt invited him to the hotel to discuss a debt -- when Powers sensed trouble was brewing he pressed the record button on his cell phone.
According to the report, "Mr. Williams was on audio recording stating that he did physically strike Mr. Power's once in the nose" and that Powers' nose "did show signs of swelling." Katt was never arrested -- but warrants were issued on December 28.
Now ... a source connected with Katt claims it went down like this: Powers was attempting to extort the comedian over a musical recording made by Williams, and when Williams told Powers to pound sand, Powers' pal called the hotel security, security called the cops, but the cops didn't believe Powers and left without arresting Katt.